Infrastructure moves and refreshes.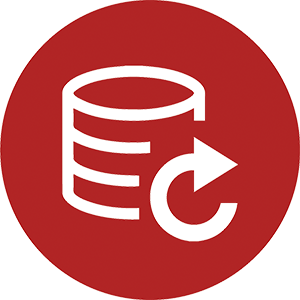 The IT infrastructure is an essential component of any business. Therefore, updating the IT infrastructure is a valuable resource that allows you to successfully conduct business and complete goals. However, an outdated and low quality system can be a headache that impairs productivity, efficiency and quality of work.
To keep up with changing customer expectations, fluctuating data volumes, increased network traffic, regulatory requirements and other changing aspects of the company, it is necessary to maintain and update the IT infrastructure consistently.
12 signs that indicate its time to update your IT infrastructure.
You are using old computers

The software is out of date

Inconsistent hardware

Slow systems

Servers constantly crash

Insufficient storage space

You are not using the cloud

You are paying too much for IT solutions

You are paying too much for energy costs

You do not have reliable backups

Non-compliance with GDPR

Your system has been breached
If your company is experiencing any of these signs, it is time to consult us. After all, updating your IT infrastructure can improve your business in many ways. And consulting with our team will help you determine which areas of the IT infrastructure are sound, which ones need a little help, and which ones need a complete upgrade.