ITSM Framework Implementation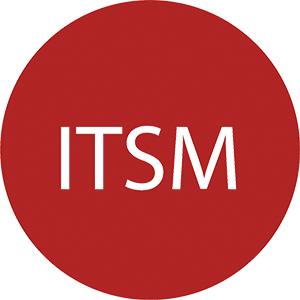 We will implement the ITSM framework in your organization, which will help you to get the most out of technology!
ITSM stands for IT Service Management and, regardless of your business, it's something that all IT departments do, even if they don't realize it. ITSM is concerned with the activities required to manage and deliver IT services to a customer base. These can be services provided to employees or services accessed by customers and the general public.
ITSM adopts a process approach, focused on the customer's needs and the provision of IT services to the customer, instead of systems and infrastructure oriented management
TSM is more critical now than ever. Why?
Your company now depends entirely on technology to execute business processes and functions. There is no part of any business that has no dependence on the use of technology.

Business and technology must work correctly. "Alignment between business and IT" is not enough. Now it's about integration, not alignment.

Organizations must take a holistic view of the use of technology to ensure the best return on investment and to ensure that corporate governance and policies are applied. In a world of data privacy concerns and security breaches in which business interruptions due to technology issues are widely reported, organizations need to take a holistic approach to manage and leveraging technology.

IT is still "proving" economically viable for the business, regardless of whether these technology resources are delivered on-premises or via the cloud.

Investments in technology should provide a great return on investment, the days of technology implementation by technology are long gone.
As technology is always changing and evolving, organizations need a way to deal with changes in a consistent and technology-independent manner, especially with the arrival of technologies such as artificial intelligence, bots, machine learning, and other related topics.
The ITSM must be more than a collection of random practices and tools. Otherwise, ITSM will not be important to your organization. Make ITSM valuable, and bring essential results to your co-workers by just consulting our team!