Desktop, Mobile Monitoring and Maintenance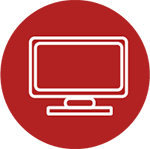 Support for your Desktop Computers has come a long way from the days of emergency break / fix. Today, Qualcom can ensure that your entire fleet of Desktops are remotely monitored, protected, supported, updated and repaired when necessary. Using World Class Software Tools, we holistically address every aspect of your Desktops Health.
This also extends to your Mobile Devices, which can be overlooked and are sometimes the "weakest link" within an organisations IT.
Enterprise Mobile Device Management helps enable your workforce to be productive, while ensuring that your critical data is always protected.
This includes Mobile Threat Defence - providing comprehensive and continuous risk assessment across all your iOS and Android devices, helping to secure against App, Device and Network-based threats.