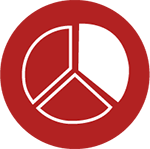 Qualcom can also help manage all of your Third Party Service Providers. This helps streamline your focus on core operations, and frees up your key staff for more strategic activities.
We currently manage a variety of Third Parties for Qualcom Clients. These include Manufacturer Warranty Providers, niche Software Specialists, ISPs, Telephony and Active Equipment Support Companies, and other Partners supporting a diverse range of Solutions including Managed Print, CCTV & Physical Security / Facilities Management.
Management of our customers relationships and SLAs with additional Vendors is a valuable and integral part of the Qualcom service.