Join us at the Virtual Cyber Expo & Conference Ireland 2020!
2020-10-28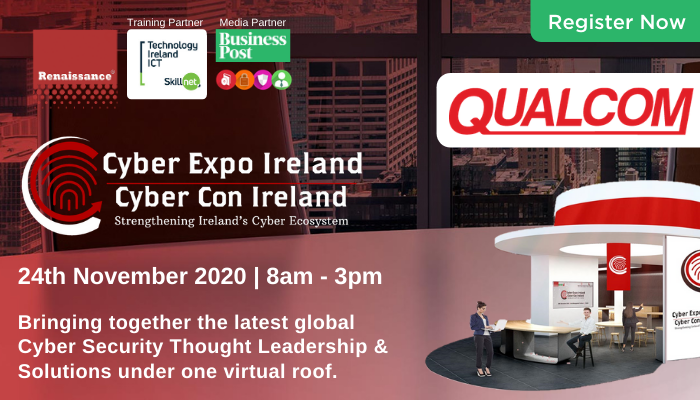 The Conference will kick-off at 9.00am with a keynote from Paul C Dwyer, CEO of Cyber Risk International and recognised as one of the world's foremost experts on cyber security, risk and privacy. Then to be followed with LIVE panel sessions from Cyber Security leaders run throughout the day discussing topics such as;
Identity & Rights Management, Business Email Compromise (BEM), OT Cybersecurity, 'Always On' Computing, Application Security, Working with O365, The Subscription Economy – Consuming Cloud Services.
Free registration is now open. Save your place today!