Censornet - Cloud Security Transformed
2020-04-21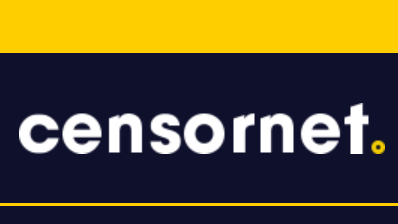 Censornet deliver security outcomes. Take your organization beyond events and alerts and into 24x7 automated attack prevention.
Intelligent, adaptive MFA solution
Passwords are not enough. Multi-Factor Authentication adds an additional layer of protection to user and privileged accounts – eliminating account compromise and identity related threats.
Multi-Factor Authentication
Secure access to a wide range of systems, services and applications using an adaptive, cloud-based multi-factor authentication solution. Protect user accounts with more than just a password and reduce the impact of password reuse when the next large scale data breach happens.
Untouchable time to value
100% cloud-based back end, simplifying implementation and accelerating time to value for organisations of all sizes.
Frictionless user experience
Adaptive multi-factor authentication delivers a friction-less user experience - intelligently challenging users only when risk is high.
Ease of deployment
Out-of-the-box support for a wide range of systems, services and applications including all major VPN vendors and cloud applications.
How it works