Server Consolidation and Virtualization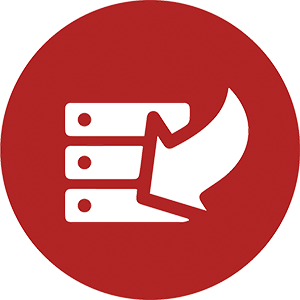 We work with the best solutions on the market for virtualisation, consolidation, and high availability of your systems and servers!
Server Virtualisation is the technique of running one or more operating systems, over a physical server. It allows better use of resources while allowing isolation and security to be maintained. Following are some advantages and benefits of using our Virtualisation solutions:
Server Consolidation
Many servers deployed by organizations are underutilized. By deploying multiple servers on a smaller number of physical servers, it is possible to increase the average resource utilization of the servers, while decreasing the number of machines.
Application or Service Isolation
With the creation of isolated virtual machines, the execution of services and applications is done in different Operating Systems. This prevents one application from affecting another when you update or change.
Simplified Server Deployment
By creating standard images of virtual servers, you can deploy virtual machines much more simply. As you are implementing a virtual server, you do not need to purchase new hardware or rent space and electricity in a Data Centre.
Greater availability of Applications and Services
Since the application or service is no longer directly connected to specific hardware, it is easier to ensure availability and recovery
Benefits of Server Virtualisation
In addition to reducing investment in licensing, for small businesses, virtualisation can be made possible by low investment.

On-demand technical support costs can decrease considerably.

The downtime is considerably less when compared with the most commonly used standard.