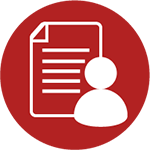 Our project management solution will help you in becoming more productive and in achieving your goals!
Project management is a set of practices and skills used to plan, execute, monitor, and control an organization's projects, regardless of the size or complexity of those projects.
This includes preparing and detailing the scope, organizing human, financial and material resources, setting up the schedule and recording costs, monitoring the risks associated with the project, and several other actions.
These actions aim to deliver a result suited to the needs and desires of the project's clients and to ensure that the project is conducted in the best possible way, without failures or deviations - or with the least possible number of them.
Project management will provide a series of benefits. Check out the primary six:
1. Cost Reduction
Cost management, one of the project management practices, assists in setting up and monitoring a balanced and assertive budget.
2. Time Optimization
Schedule management, also a project management practice, makes it possible to assemble the schedule baseline.
3. More Assertive Results
In project management, it is necessary to dedicate some time to understand the needs that need to be met, detail all the project's work, and establish processes that guarantee the quality of the final product.
4. Risk Control
Another positive aspect of doing project management is that by adopting these practices, you have greater control over risks.
5. Greater Team Engagement
With good project management practices, your team will feel more motivated and engaged in the project, as the information is shared and aligned with all involved, thus generating a relationship of trust and transparency.
6. Increased Customer Satisfaction
From the moment you are able to manage your project well - keeping it within the planned scope, deadline, and cost - naturally, your client will be more satisfied with the results obtained. After all, this is the common goal of all projects.