Case Studies » O365 to Microsoft 365 Case Study - RealTime Recruitment

Realtime Recruitment's Business Problem:
Qualcom took over the Managed Service Contract for RealTime Recruitment in early 2020. As part of the on-boarding process, we organised a health check on their entire IT estate. RealTime existing licenses were Office 365 E3 and Advanced Threat Protection (Plan1). Our engineer ran Microsoft Secure Score and it came up with the following assessment:
• Azure AD not installed on local domain server – no password sync.
• User accounts that don't use MFA.
• MFA is enabled for Admins only.
• Conditional Access is configured for Global Administrators only.
• Multiple risky sign in registered in last month.
Solution:
Licenses Replaced with Microsoft 365 Business Premium eliminate the need for Advanced Threat Protection (Plan 1) (included in M365 Business Premium) Configuration Recommendations Implemented Office 365 and Azure AD -
• Implement Azure AD or decide upon local server decommission and Azure Ad utilization.
• Enable MFA for all users improving Microsoft Secure score by 30 points - Requiring multi-factor authentication (MFA) for all user accounts helps protect devices and data that are accessible to these users. Adding more authentication methods, such as Microsoft Authenticator or a phone number, increases the level of protection if one factor is compromised.
• Turn on sign-in risk policy improving Microsoft Secure score by 30 points - Turning on the sign-in risk policy ensures that suspicious sign-ins are challenged for multi-factor authentication.
• Turn on user risk policy improving Microsoft Secure score by 30 points - With the user risk policy turned on, Azure AD detects the probability that a user account has been compromised. As an administrator, you can configure a user risk conditional access policy to automatically respond to a specific user risk level. For example, you can block access to your resources or require a password change to get a user account back into a clean state.
Result:
Realtime were able to implement additional security features while at the same time, saving money on their license costs.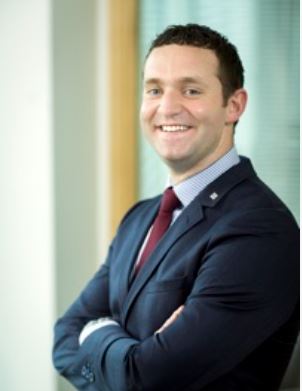 Colm O'Mara, Contracts Manager said: "Since Qualcom came onboard, they've helped us improve our Security posture by switching us to M365 Business Premium and introducing features such as MFA and encryption. With many of our staff now working remotely we now are confident that we have reduced the risk of Cyber attack".
https://www.linkedin.com/in/colmomara/
Interested in exploring Microsoft 365 solutions like this? Reach out to the team at 01 475 0202 or email richardc@qualcom.ie